Posts for tag: veneers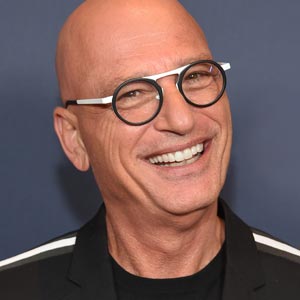 You probably wouldn't be surprised to hear that someone playing hockey, racing motocross or duking it out in an ultimate fighter match had a tooth knocked out. But acting in a movie? That's exactly what happened to Howie Mandel, well-known comedian and host of TV's America's Got Talent and Deal or No Deal. And not just any tooth, but one of his upper front teeth—with the other one heavily damaged in the process.
The accident occurred during the 1987 filming of Walk Like a Man in which Mandel played a young man raised by wolves. In one scene, a co-star was supposed to yank a bone from Howie's mouth. The actor, however, pulled the bone a second too early while Howie still had it clamped between his teeth. Mandel says you can see the tooth fly out of his mouth in the movie.
But trooper that he is, Mandel immediately had two crowns placed to restore the damaged teeth and went back to filming. The restoration was a good one, and all was well with his smile for the next few decades.
Until, that is, he began to notice a peculiar discoloration pattern. Years of coffee drinking had stained his other natural teeth, but not the two prosthetic ("false") crowns in the middle of his smile. The two crowns, bright as ever, stuck out prominently from the rest of his teeth, giving him a distinctive look: "I looked like Bugs Bunny," Mandel told Dear Doctor—Dentistry & Oral Health magazine.
His dentist, though, had a solution: dental veneers. These thin wafers of porcelain are bonded to the front of teeth to mask slight imperfections like chipping, gaps or discoloration. Veneers are popular way to get an updated and more attractive smile. Each veneer is custom-shaped and color-matched to the individual tooth so that it blends seamlessly with the rest of the teeth.
One caveat, though: most veneers can look bulky if placed directly on the teeth. To accommodate this, traditional veneers require that some of the enamel be removed from your tooth so that the veneer does not add bulk when it is placed over the front-facing side of your tooth. This permanently alters the tooth and requires it have a restoration from then on.
In many instances, however, a "minimal prep" or "no-prep" veneer may be possible, where, as the names suggest, very little or even none of the tooth's surface needs to be reduced before the veneer is placed. The type of veneer that is recommended for you will depend on the condition of your enamel and the particular flaw you wish to correct.
Many dental patients opt for veneers because they can be used in a variety of cosmetic situations, including upgrades to previous dental work as Howie Mandel experienced. So if slight imperfections are putting a damper on your smile, veneers could be the answer.
If you would like more information about veneers and other cosmetic dental enhancements, please contact us or schedule a consultation. To learn more, read the Dear Doctor magazine articles "Porcelain Veneers" and "Porcelain Dental Crowns."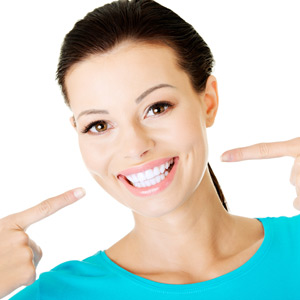 Porcelain veneers are excellent for restoring otherwise sound teeth that are stained, chipped or slightly misaligned. But the question for many is, are they long-lasting?
Just as the term is used in building construction, a dental veneer is a thin covering of material that's bonded to the outside of a tooth to conceal blemishes. Very thin layers of dental porcelain (a form of hardened glass colored to match a patient's natural teeth) are created by a dental lab technician to achieve the preferred shape and size of the patient's tooth. Unlike crowns or other restorations, veneers require very little tooth preparation to accommodate them.
As to their longevity: if cared for properly, a veneer could last for twenty years or more. While the veneer itself isn't subject to the effects of dental disease, the tooth and the gums that support it are. Shrinking gum tissues as a result of periodontal (gum) disease, for example, could have a negative effect on the veneered tooth and subsequently the veneer. It's important, then, that you properly practice daily brushing and flossing, along with keeping up regular office cleanings and checkups.
There's one other important consideration: while porcelain veneers can withstand normal biting forces, if they're subjected beyond their tolerance they could shatter. You should be careful not to subject your veneered teeth to an abnormal biting force, such as biting down on an extremely hard object. If you tend to grind your teeth at night, wearing a night guard can minimize the force created from the grinding.
It's possible to repair and re-bond a loose or slightly chipped veneer. In some cases, though, severe damage may require a replacement. Still, by using common sense about what you bite down on and taking proper care of your teeth and gums, you can minimize the chances of damage and enjoy many years of a more attractive smile.
If you would like more information on porcelain veneers, please contact us or schedule an appointment for a consultation. You can also learn more about this topic by reading the Dear Doctor magazine article "Porcelain Veneers: How Long will Your Porcelain Veneers Last?."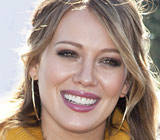 Many Hollywood luminaries use porcelain veneers to enhance their smiles. Take actress and singer Hilary Duff, who, according to People magazine, had veneers placed on her two front teeth after chipping them on a microphone during what must have been an extremely energetic performance.
Well, you don't have to be a Hollywood star to benefit from a smile enhanced with porcelain veneers. If you have small chips, cracks, slight tooth rotations or minor spacing problems, veneers may be able to give you back your smile — or an even better one.
The word "veneer" refers to a super-thin covering, and in dentistry a veneer is a thin layer of porcelain that replaces your natural tooth enamel. Porcelain is the material of choice because of its strength, translucency, and ability to resist erosion.
In the right hands, dental porcelain can mimic tooth enamel perfectly. To make veneers, a skilled dental technician will mix porcelain powder (in a shade specified by the dentist) with water and then fire the material in an oven like pottery; the porcelain is built up in layers for a truly lifelike effect.
Before a veneer is bonded to a tooth, often we need to remove a tiny bit of the tooth's existing enamel so that the final effect will not be too bulky. The procedure is virtually painless and can be completed in as little as two visits. Because enamel is removed, this particular cosmetic treatment is not reversible. Sometimes veneers can be added directly onto the tooth surface without any tooth reduction and therefore are reversible if used in this way.
Once you have veneers, please keep in mind that while extremely strong, porcelain veneers are not indestructible; you won't want to do things like crunch ice or break nuts open with your teeth. And if you are a teeth-grinder, you should wear a nightguard to protect your beautiful new smile. With proper care, your veneers will last 20 years or more.
If you would like more information about porcelain veneers, please contact us or schedule an appointment for a consultation. You can also learn more by reading the Dear Doctor magazine article "Smile Design Enhanced With Porcelain Veneers." Dear Doctor also has more on "Cosmetic Dentistry: A Time For Change."