Posts for tag: dentures
By Dr. Edward C. Yates
September 07, 2018
Discover the amazing technology behind this long-term tooth replacement.
Losing a tooth is upsetting, but luckily we live in a world in which our Norwich, CT, dentist Dr. Edward Yates can provide the next best thing to a real tooth. In the past, the only option was to get a dental bridge or dentures, but dental implants boast an array of unique and wonderful benefits for the wearer. After all, they really do function and look just like a real tooth. Find out more about the different kinds of dental implants available in Norwich, CT.
A Single Implant
If you are only missing one permanent tooth then a single implant is all that's needed. This implant is often placed into the jawbone where, over the course of several months, the tissue and bone will naturally fuse together with the implant to become one permanent structure from which to then support a dental crown.
Built-in Abutment
A dental implant is made up of three parts: the metal post (the implant itself), an abutment and the false tooth (or teeth). There are different styles of implants and some come with a built-in abutment and some do not. We will help you determine the best implant style to fit your needs. The purpose of an abutment is to sit on top of the implant and to connect the implant with the false tooth (the visible portion of the restoration).
Implant-Supported Dentures
Even if you are missing all or most of your teeth you can still get implants to treat your tooth loss. There are several systems available for replacing all or some missing teeth. One system (known as All-on-4) involves placing four implants along the entire jawbone from which to then attach dentures. This can be a great option for current denture wearers that aren't satisfied with the way their new teeth fit or stay in place.
If you are dealing with tooth loss in Norwich, CT, and want to find out if you are an ideal candidate for dental implants then there is no better time than the present. Call our office today to schedule a consultation with us. Norwich Aesthetic Dentistry will provide you with the restorative treatment you need.
Isn't it about time you discovered what your tooth replacement options are?
While tooth loss happens to many adults, it doesn't make the issue any less serious. You may just want to sweep the problem under the rug but this isn't a good idea if you value your oral health. Our Norwich, CT, implant dentist, Dr. Edward Yates, is here to provide some information on the different treatment options you have to help you make a more informed decision about your tooth loss options.
Dental Bridge
A dental bridge is a great restoration if you need to replace one or more missing teeth that are right in a row. A dental bridge uses two dental crowns, which are designed to fit over natural healthy teeth nearby to support the false tooth or teeth in the middle. A bridge will fill the gap left over by your missing teeth and fill it with false teeth that are made to look just like natural teeth.
Who should consider a dental bridge: If the rest of your teeth are strong and healthy then a bridge may be a simple approach to treating your tooth loss. Our Norwich general dentist will need to make sure that neighboring teeth are healthy enough to support crowns. Bridges also offer a rather economical price tag for those on a budget.
Dentures
If you have extensive tooth loss and are looking for a quick, easy way to replace your missing teeth then you may want to ask us about dentures. While dentures have been around for quite a while there is a reason people still rely on them time and time again. Getting dentures is easy and quick compared to other options. Of course, even with the advancements in dental technology, dentures can still shift around and move around while speaking or chewing (which can be frustrating for the wearer).
Who should consider dentures: If you are on a tight budget and need to replace all or most of your teeth, a quick and efficient way is through dentures. It's also important to keep in mind that dentures aren't meant to function just like real teeth so it can take several weeks to get used to your new restoration.
Dental Implants
Whether you are missing one or all of your teeth, implants can be a great option for you. Implants are small metal screws or posts that are placed into the jawbone, where they fuse together with bone and tissue to become a long-term replacement for your missing tooth or teeth. If you want a restoration that could last you a very long time then implants are your best option.
Who should consider implants: If you have good oral and general health, if you aren't pregnant or planning to become pregnant during your treatment, if you are a non-smoking adult then implants may be the best choice for you.
Norwich Aesthetic Dentistry in Norwich, CT, is ready to restore your smile. Call our office today and book a visit with us. Let's sit down and discuss your tooth replacement options as soon as possible.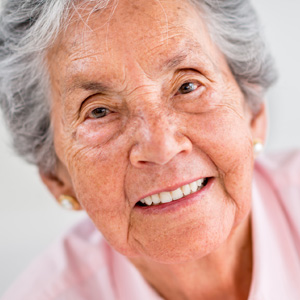 For people with edentulism (total loss of teeth), removable dentures is a viable option for regaining both lost function and an attractive appearance. From the moment they begin wearing them, denture wearers can chew food, speak and smile with confidence.
But there are downsides to dentures, especially if they're not cared for properly. Dentures put pressure on the gums and bony ridges of the jaw, which can cause bone to dissolve (resorb) and decrease its volume over time. Without proper maintenance they can also become a breeding ground for bacteria and fungi that not only lead to bad breath but, in cases of partial dentures, can increase the risk of dental disease. They could also contribute to serious systemic diseases.
You can reduce some of these risks by following these 3 important denture maintenance tips. Doing so will help extend the life of your dentures, as well as keep your mouth healthy.
Clean your dentures at least once a day. In addition to taking your dentures out and rinsing them with water after eating, you should also brush them daily with dish detergent, antibacterial soap or denture cleaner — but not toothpaste, which is too abrasive. Effervescent (fizzing) cleaning tablets also aren't a viable substitute for manual brushing in removing disease-causing plaque from denture surfaces.
Take your dentures out at night while you sleep. Wearing dentures 24/7 can hasten bone loss, as well as increase your chances of dental disease or even more serious illnesses. A recent study, for example, found nursing home patients who left their dentures in at night were twice as likely to experience serious complications from pneumonia as those who didn't. While you sleep, store your dentures in water or in a solution of alkaline peroxide made for this purpose.
Brush your gums and tongue every day. Keeping your gum surfaces clean will help reduce the levels of bacteria and other microbes that can cause disease. You can either use an extra-soft tooth brush (not the one you use to clean your dentures) or a damp washcloth.
If you would like more information on caring for dentures, please contact us or schedule an appointment for a consultation.